Bullfighters Face Danger, Protect Cowboys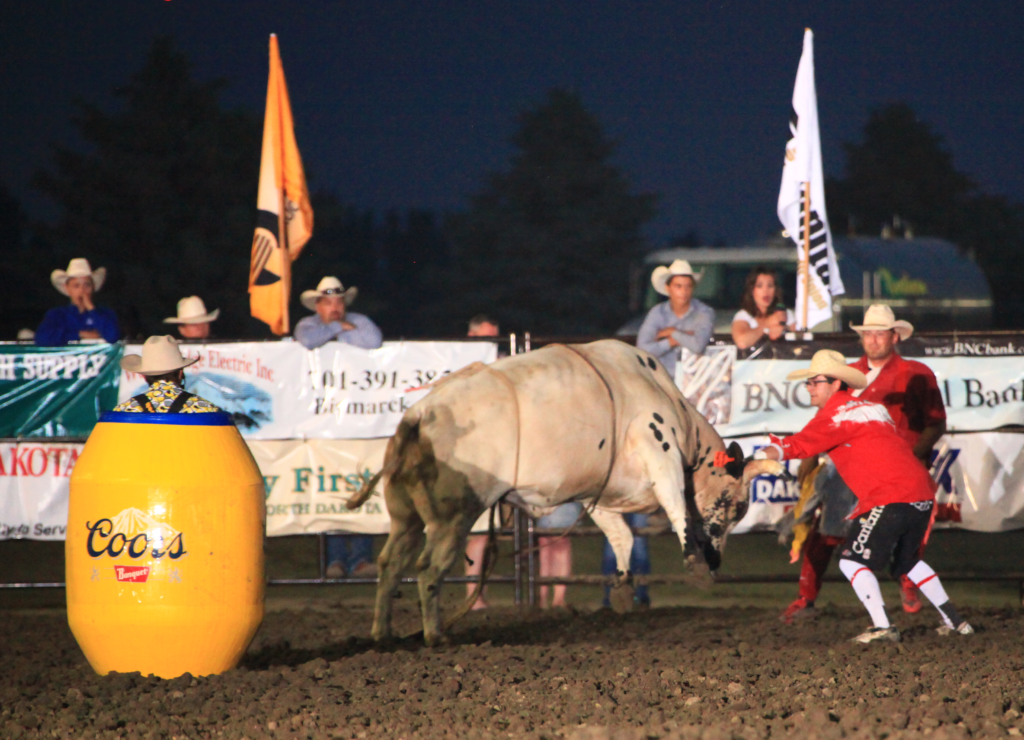 Bullfighting clowns wear makeup and silly-looking clothes, but their jobs are deadly serious as they absorb hits from bulls while trying to keep the bull riders' safe. Their job sounds simple -make themselves a more attractive target than the bull rider who is trying to get away from the bull – but requries agility, strength, athleticism, courage and a disregard for self-preservation.
Cooper Waln of Parmalee, S.D., will again be one of the featured bullfighters at this year's rodeo. A working ranch cowboy of sichanga Lakota descent, Waln has been selected as bullfighter for the Indian National Finals Rodeo five times. He's also been chosen as bullfighting clown for the Badlands Circuit Finals.