Mandan Rodeo Days wins Badlands Circuit Rodeo of the Year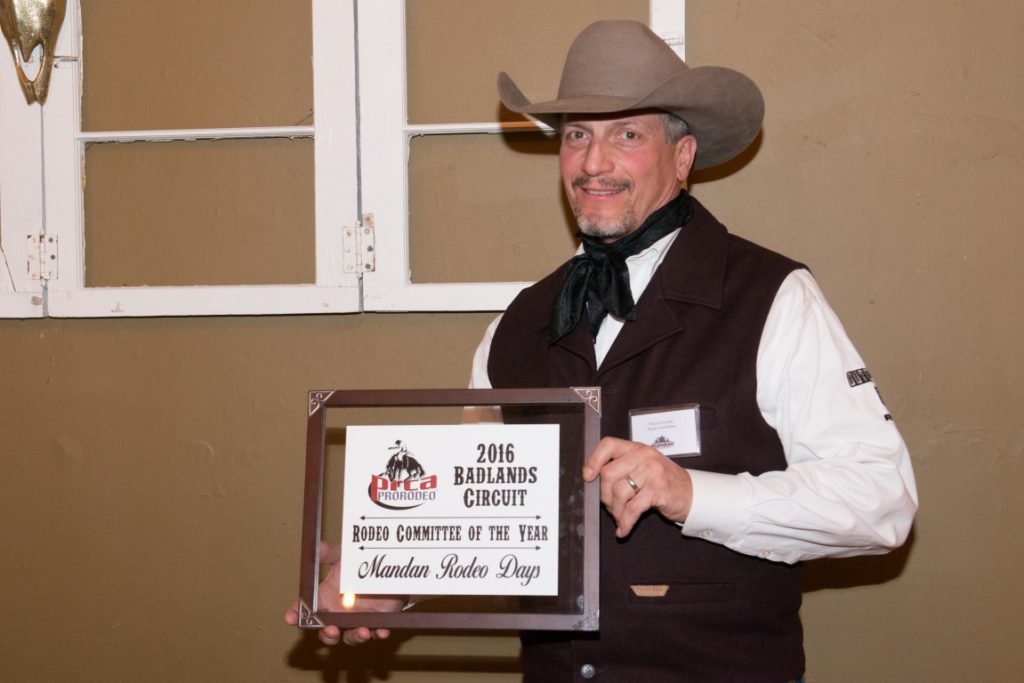 Mandan Rodeo Days was named Badlands Circuit Rodeo of the Year for 2016. Only one PRCA rodeo in North or South Dakota wins the award.
"We are proud that the members of the Badlands Circuit recognized the hard work our many committee volunteers spend to produce Mandan Rodeo Days," said committee president Bruce Schirado. "We're honored to receive an award that has previously been won by rodeos like the Black Hills Stock Show & Rodeo in Rapid City."
The award is presented at the Badlands Circuit Finals Rodeo in Minot in October.
Mandan Rodeo Days Named Great Western Event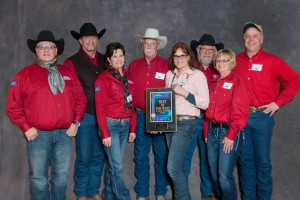 Mandan Rodeo Days was named one of  "101 Great Western Events" byAmerican Cowboy magazine. The western lifestyle magazine, whose readership tops 650,000, has been focusing on the American cowboy for 20 years. The 101 events were featured in the magazine's February/March 2016 issue.
"We choose events that we believe best celebrate the authentic West—its people, its values, and its traditions," said associate editor Lauren Feldman.
Some of the most historic and prestigious rodeos in the west are included in the list including the Pendleton Roundup in Oregon, Denver's National Western Stock Show, Canada's Calgary Stampede and Wyoming's Cheyenne Frontier Days.
The magazine also honored other western events such as the Gathering of Nations Powwow in New Mexico, Montana's Miles City Bucking Horse Sale and the National Cowboy Museum's Prix de West Awards.
"We're excited that Mandan Rodeo Days was selected for this honor," said rodeo chairman Bruce Shirado. "This type of national recognition is only possible because of the hard work of our many volunteer committee members, our sponsors and our loyal fans."
Other North Dakota events receiving the honor include the Badlands Cowboy Mounted Shooting in Medora, the Home on the Range Champions Ride Match in Sentinel Butte and the United Tribes Technical College International Powwow in Bismarck.

Best of the Road video features Mandan Rodeo as a core part of Mandan's inclusion in Rand McNally's "Most Patriotic Towns."
Mandan Rodeo Days Celebration Named 2014 Governor's Travel & Tourism Event of the Year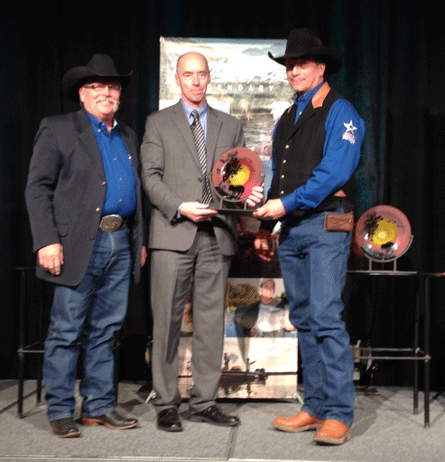 In April 2014, the Mandan Rodeo Days Celebration was named the Governor's Travel and Tourism Event of the Year.
Thanks to all the volunteers, sponsors and committee members who make this Fourth of July tradition possible.
Al Anderson of the North Dakota Department of Commerce (center) presents
the 2014 Governor's Travel and Tourism Event of the Year to Neil Ness (left), past president
of the Mandan rodeo committee and Bruce Schirado (right), current president.

Mandan Rodeo wins WPRA Best Footing Award
Every year the Womens Professional Rodeo Association membership recognizes rodeo committees that put forth an extra effort to ensure their rodeo has the safest most consistent ground possible for barrel racing.  The Mandan Rodeo received the Justin Best Footing third place award for the Badlands Circuit for 2012.
Sponsor logos