Patriot Night to Raise Money for K9s for Warriors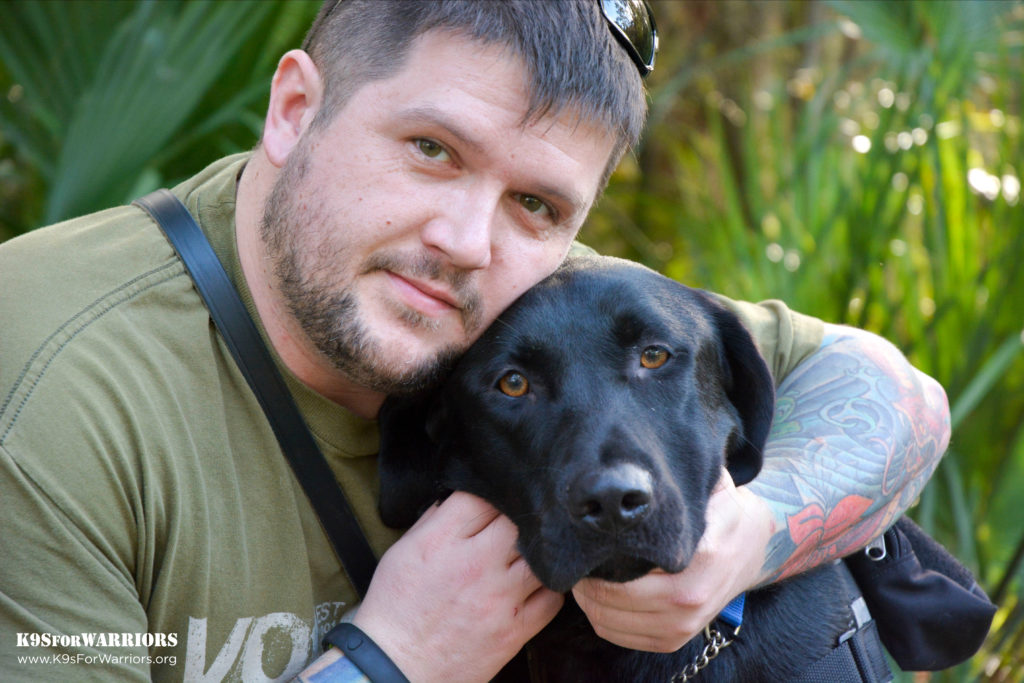 Patriot night at Mandan Rodeo Days on July 3 includes a concentrated effort to raise funds for our military veterans. This year's charity recipient is K9s For Warriors, whose motto is "Give a new leash on life" for a rescue dog and a military hero.
Details on Mandan Rodeo Days'  fund-raising activities, including how to buy a raffle for Henry rifles or a gold moonstone diamond necklace, check out our Charity Fundraising page.
Since K9s For Warriors was founded in 2011 by Shari Duval (with the hopes of pairing 12 warrior/canine teams a year), the program has graduated over 200 warrior/canine teams.  A full 95% of the dogs in the program come from rescue shelters or are owner surrendered, and these dogs must pass a careful evaluation and screening process.
Why is this program needed?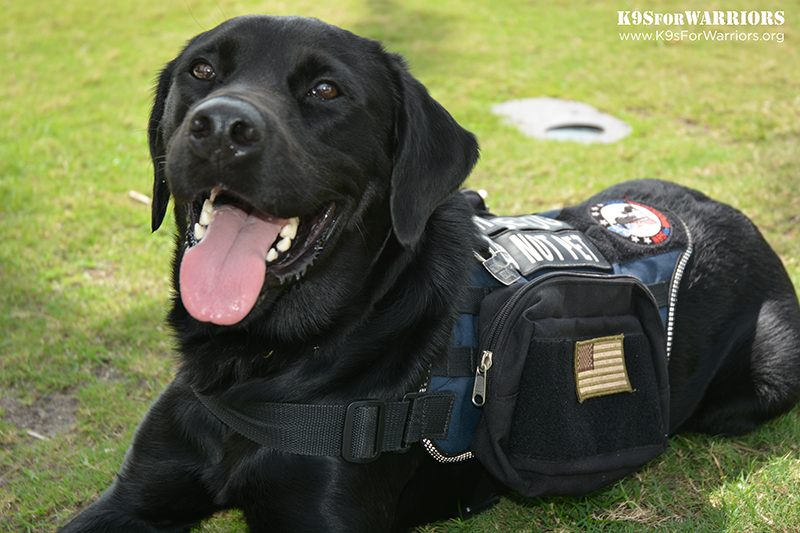 There are 184 new cases of PTSD diagnosed every day from the wars in Iraq & Afghanistan
We lose one veteran every hour to suicide.
Too often prescription drugs are the only answer given to a veteran. The average warrior is on 10-15 medications when he begins the program. After they graduate from K9s For Warriors, 92% will eliminate or reduce prescription medications.
Of the more than 3 million dogs that are euthanized in rescue shelters every year, many are wonderful animals that can be trained to be service dogs for deserving veterans.
K9s For Warriors in-house program provides a trained service K9, housing, most meals, equipment, veterinary care, 120 hours of training with their new service dog and a family-type atmosphere that provides essential peer-to-peer support during the three-week stay.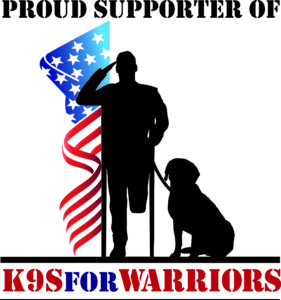 In 2015, the organization moved into a new facility that allows them to quadruple the number of canine/warrior pairs in the program. A small, dedicated staff and more than 500 volunteers run the organization and its programs.
To make a donation to K9s For Warriors as part of Mandan Rodeo Days' charity fundraising efforts, you can click here.
More information on K9s For Warriors is also available on their website www.K9sForWarriors.org