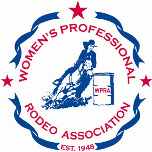 Mandan Rodeo Days draws many of the nation's best professional cowboys and cowgirls. Competition is sanctioned for world championship points by the Professional Rodeo Cowboys Association (PRCA) and the Women's Professional Rodeo Association (WPRA).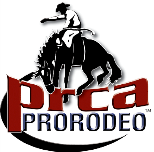 2017 Rodeo Draws 589 Entries
The 2017 Mandan Rodeo's contestant line-up includes 589 entries
from the United States, Canada and New Zealand.
Contestants will travel to Mandan from 30 states and two
Canadian provinces. Among the entrants were several world champions with more than 20 titles to their collective credit. More than 30 contestants who had qualified for the Wrangler National Finals Rodeo (NFR) held annually in December in Las Vegas competed in Mandan and those individuals have more than 100 NFR qualifications to their collective credit.
Headliners are Caleb Smidt, former World Champion Tie-Down Roper and leader for the 2017 World Champion All-Around Cowboy title, two-time and reigning World Champion Barrel Racer Mary Burger, three-time and reigning World Champion Bull Rider Sage Kimzey, plus rodeo legends Joe Beaver, Clay O'Brien Cooper and Rich Skelton.
The  589 entrants included 35 bareback riding contestants, 93
steer wrestlers, 69 tie-down ropers, 52 saddle bronc riders, 121 barrel racers, 59 bull riders and 158 team ropers (79 teams).
Jana Griemsman, 2016 Badlands Circuit Champion, won the barrel racing in 2016 and returns to defend her Mandan Rodeo championship this year.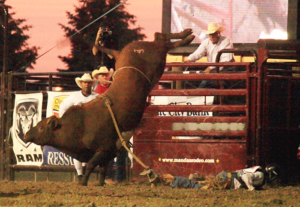 Dakota Rodeo's bucking bulls will challenge 40 Xtreme Bull Riders plus 59 bull riders during the rodeo.
For more information on contestants at the 2016 rodeo: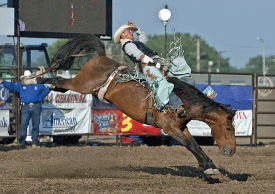 Hometown cowboy Casey Breuer and his brother Ty are always crowd favorites in the bareback riding.