Charity Fundraising Helps Veterans Groups
2017 Raffle offers Henry Rifles & a Diamond Necklace
Only 1000 raffle tickets will be sold for the opportunity to win a HenryRepeating Arms "Big Boy" Carbine Lever Action rifle in .357M  caliber, a Henry Repeating Arms "Golden Boy" Lever Action Rifle in .17HMR caliber from Double H Guns or the two carat diamond pendant of rose gold and diamonds from Westley's Jewelry, valued at $2,915.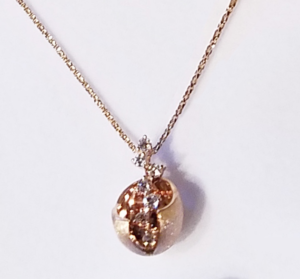 This year's fundraising will benefit two veterans groups,  Veterans Outdoors Adventures of North Dakota, an organization that offers all-inclusive hunting, fishing, camping trips and expeditions  locally in North Dakota as well as all over the United States, and Dakota Leathernecks Detachment # 1419, a local group in Mandan comprised of Marines from several generations and decades of service whose programs address the needs of local Marines, their families and the community.Raffle tickets are $20 and are available at:
Raffle tickets are $20 and are available at:
Mandan Sporting Goods 

All Dakota Community Bank locations – in Mandan, Bismarck and

 Lincoln

from members of the Mandan Rodeo Days committee
Rodeo committee members and representatives of the veteran's charities will be selling tickets on Saturday, May 20 at Mandan's Touch A Truck event; at Buggies & Blues in downtown Mandan on June 10-11 and at PBR Bismarck on June 16-17. For more information call Trevor Graff, charity co-chairman at 307-251-2509.
2017 Live Auction to help Fundraising Efforts
Between the Patriot Night rodeo performance and the July 3 fireworks display, the Mandan Rodeo Committee will host a live auction which features quality items including two autographed guitars, featuring autographs from performances at Prairie Knights Casino.
Another item on the live auction is a pair of Justin boots donated by Walton Scoreboards and Justin Boot Company.  Live auction proceeds also benefit our selected veterans' charities.
You never know how funds will be raised for charity at Mandan Rodeo Days. Last year rodeo clown Matt Merritt challenged announcer Tim Fuller to jump in a big, watery mud hole in the middle of the arena. Fuller told the crowd that if they donated $1,000 to K9s for Warriors he would jump in the mud at the end of the bull riding.
The crowd, most of whom sat through the thunderstorm or returned to watch when it had passed, raised $2,200 and Fuller's splash in the mud was a highlight of the night.
Previous fundraising efforts by the rodeo included $25,000 for Wounded Warrior Project in 2014;  $14,000  for the Wounded Warriors in 2013; $10,000 for the Wounded Warriors in 2012; $6,000 for Soldier Angels and Service Dogs for America in 2011 and $5,000 for Salute America's Heroes Coalition to assist injured veterans in 2010.